With the Fargo Park Board's recent finalization of the Island Park Master Plan, work is now moving forward on the design of the Island Park Pool Project in downtown Fargo, ND. The Fargo Park District has undertaken extensive research and community input as we plan for a replacement pool at the current Island Park Pool location.
A centrally located summer fixture, the Island Park Pool has served the community in its current design since 1977. As the pool and fixtures are nearing the end of their lifespan, the Fargo Park District plans to update the facility in order to continue to serve the community through recreation, leisure and athletics.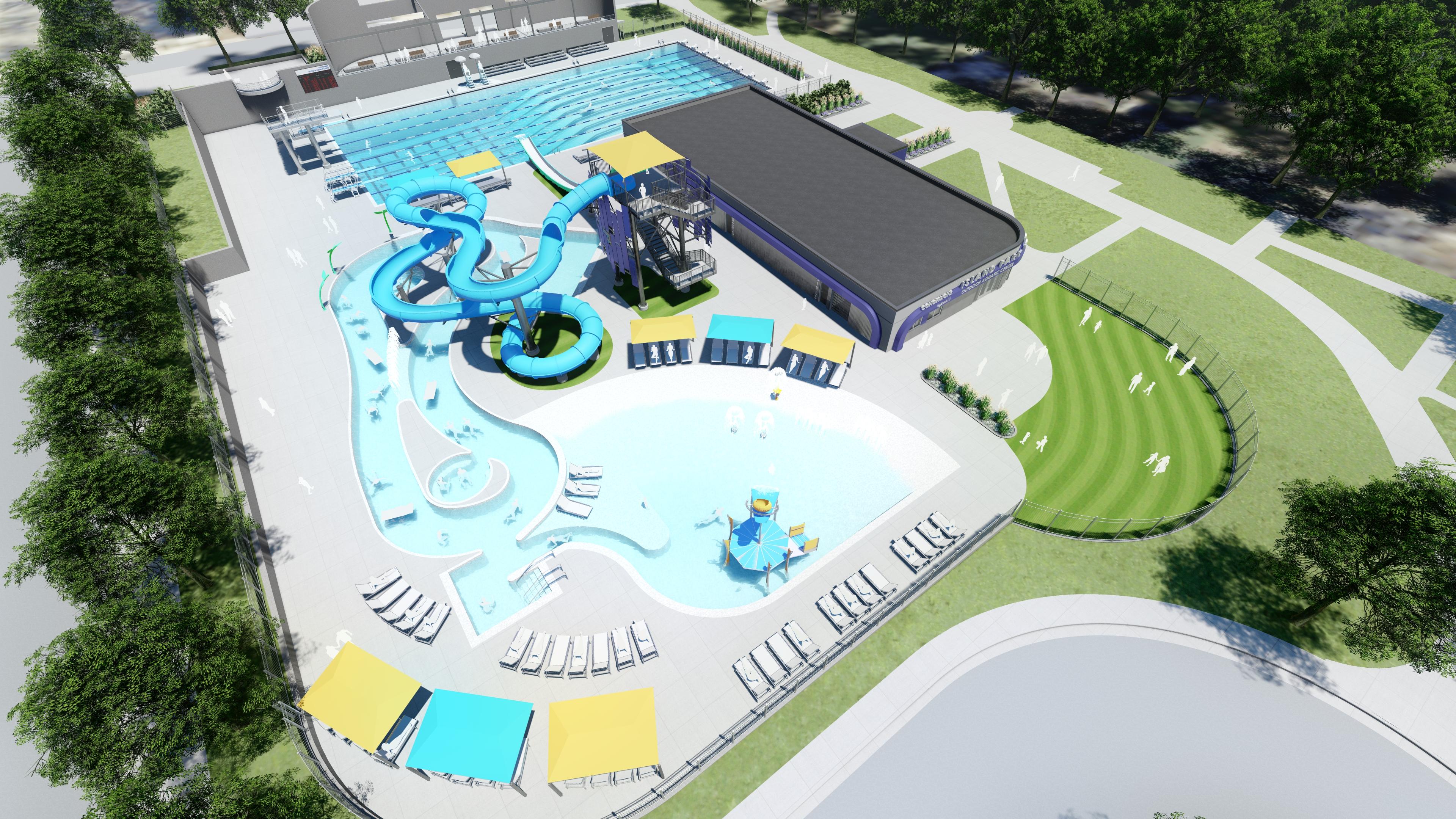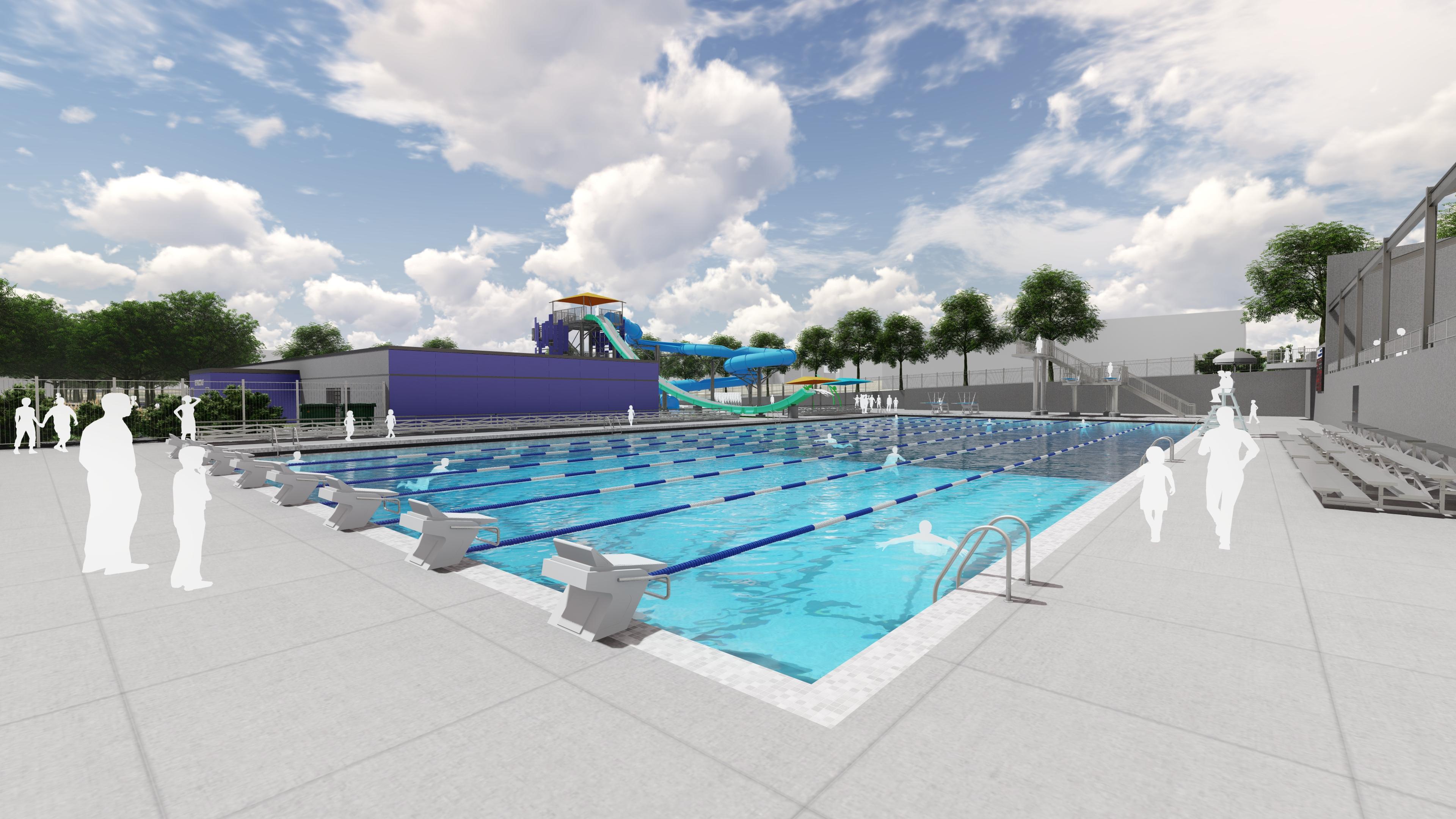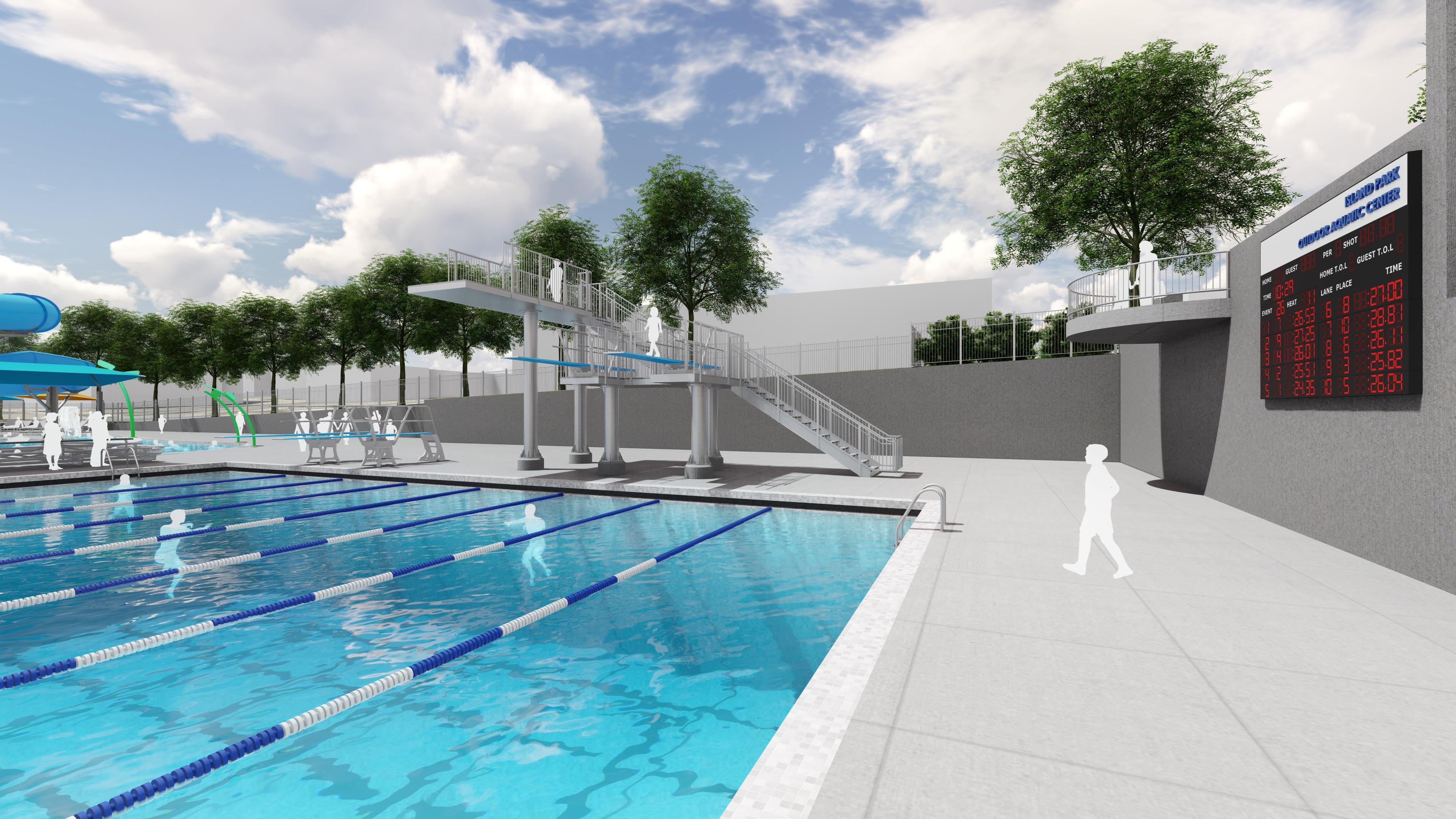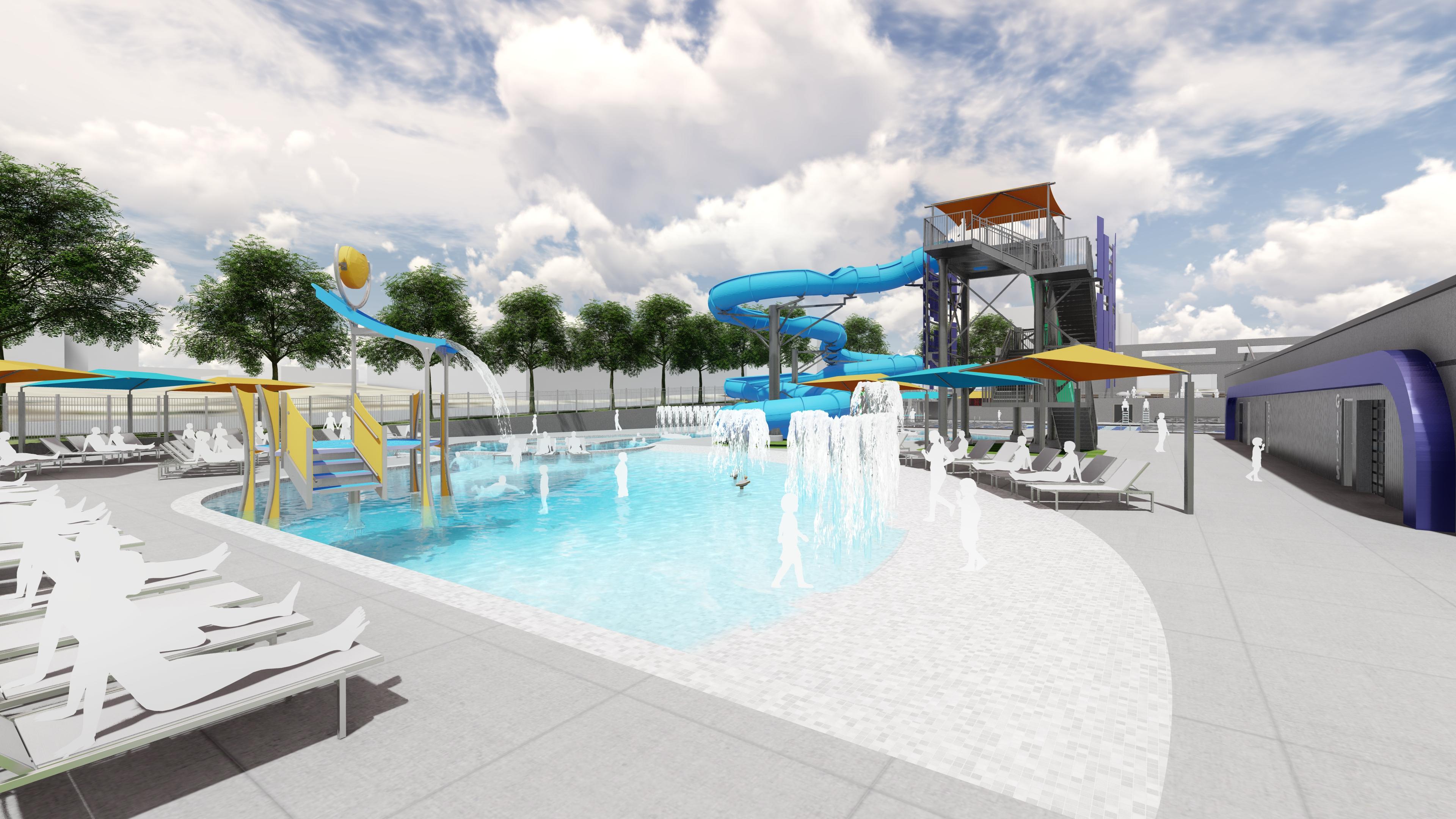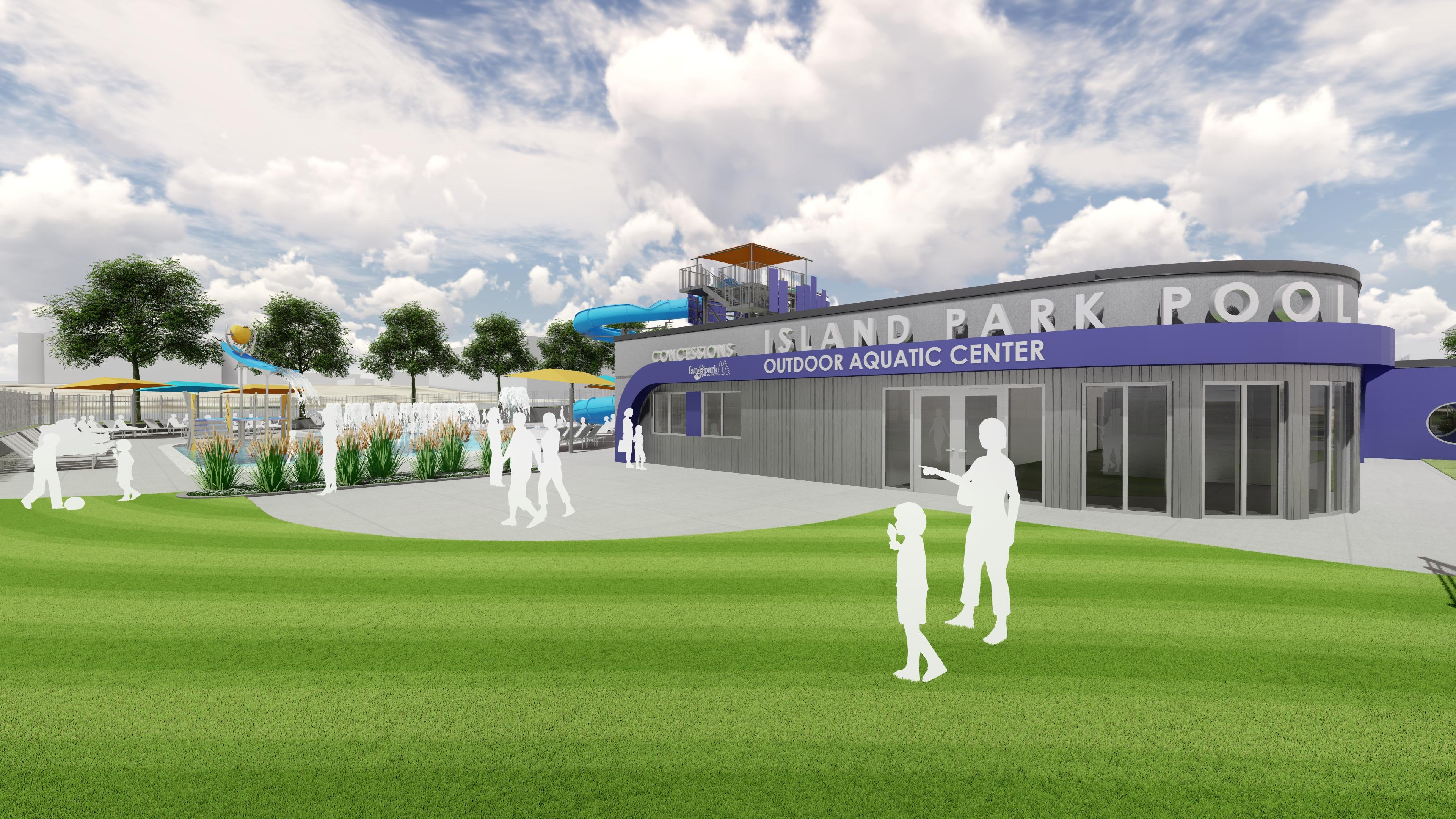 Information About the Project
Amenities
Based on public input surveys and sessions, we have narrowed the pool scope to include a 50 Meter Competition Pool with diving boards and diving platform, a Lifestyle Pool, Lazy River, and a Water Slide Tower with a FlyTyme Slide and a Tube Slide. Above are project renderings.
Project Updates
Status: Current 
Location: Fargo Parks Sports Complex
Estimated Completion: Summer 2024
Project Overview: Construction of the pool at Island Park will start in the spring of 2023 and will open up in the Summer of 2024.